Volunteer at Derriford Hospital – Trixton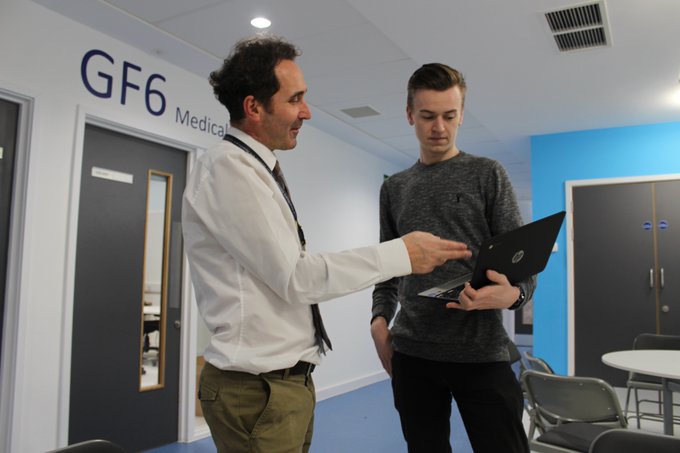 I have recently come to the end of three years of volunteering at Derriford as well as completing my time at Scott College. The best advice I can give when it comes to coursework is to listen to your teachers, they are experts in their fields when it comes to a range of new subjects such as microbiology, nutritional health, legislation, anatomy and physiology and much more.
Each teacher knows what they're talking about and they're always here to offer support to help you achieve the grades you need to get. Having a strong professional relationship with teachers is easy with Scott College and allows the teachers to become the perfect advocates when it comes to personal statement and reference time. They know you and can help support you when writing and selling yourself as a confident achiever.
Take every opportunity possible. Grab it with both hands. My biggest memories and opportunities have been from attending events offered to me that I didn't think would benefit the career I wanted to go into.
But by taking every opportunity possible you get the most out of this college, you learn vital information, meet amazing people and become involved with changing people's lives for the better.
Apply